The standard Outlook work weekdays are Monday-Friday, and work hours are 8:00 AM - 5:00 PM. The Scheduling Assistant uses this information to show your availability when someone wants to schedule a meeting with you.
To change your working days and working times in Outlook, do the following:
1. On the File tab, click the Options button: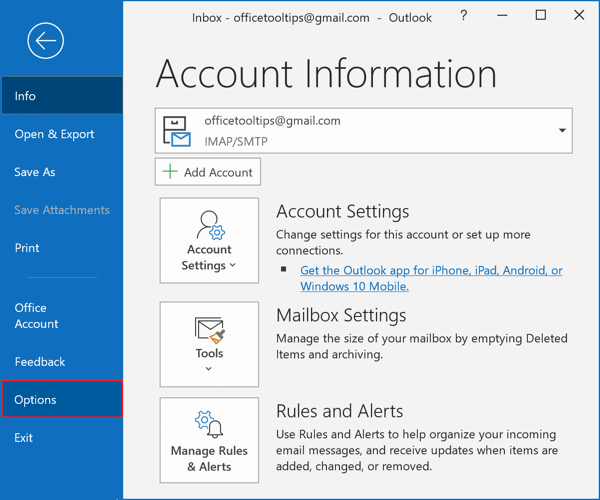 2. In the Outlook Options dialog box, on the Calendar tab, under Work time: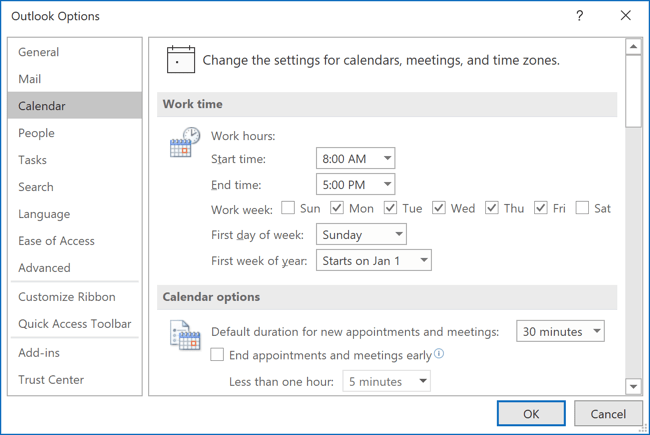 Modify Work hours
Select workdays by checking of days
Choose the First day of week and, if it needed, the First week of year.
Note: Unfortunately, Outlook does not allow custom shifts:
Different times for different days of the week,
The transition of working time in a day, when a work shift begins in the evening and ends in the morning. In this case, Outlook displays the message:

For example: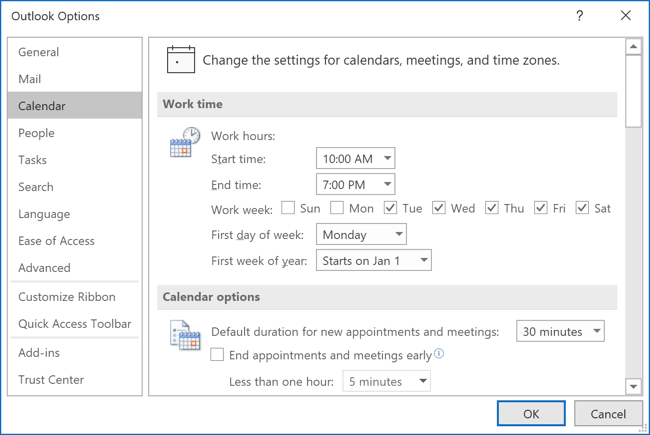 To verify the new settings, create a meeting request and click the Scheduling Assistant. It will show the updated work hours and display Monday as a non-working day for you. However, only Exchange users get the full benefits of work time settings because it allows other users to check this information in the Scheduling Assistant.